Multilingual SEO and PPC translation
At Certified Translation Services, we combine multilingual SEO and PPC management services to help businesses to grow their business online in selected international markets. As a leading translation company, our main objective is to make sure that your SEO and PPC campaigns are optimised for the search results in all the markets and languages targeted by you. For us, it is not just about translating a list of keywords and search terms, but also about how well your keywords and content reflect the cultural intricacies and linguistic nuances of the target language and respective market.
Our translation services include:
Keyword localisation
Onsite SEO
Multilingual copywriting and transcreation
Terminology and glossary management
Competitive analysis of keywords
Ad copy creation and localisation
Multilingual bid management
Landing page analysis, design and optimisation
Local link building
Linguists for your online business
We help you engage with the right audience in the most relevant search results. Our team of linguists are trained to manage your SEO and PPC campaigns and improve your search engine rankings and, ultimately, your leads and conversions.
Specially trained linguists with an in-depth understanding of the search market
Use of latest tools and technology to manage campaigns effectively
Expertise in more than 100 languages
Huge discounts on long-term projects
Fast, affordable and accurate
Helping you reach your target audience
We have significant experience of handling language and country selection sites. We localise your keywords and website for the target market while making sure that it retains your brand voice and consistency. Our multilingual SEO and PPC services will help your business appear in the most relevant searches, increase your click-through rates and, ultimately, the ROI.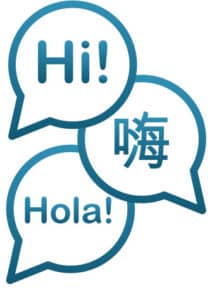 CERTIFIED TRANSLATION
SERVICES
EXPRESS CERTIFIED TRANSLATION
SERVICES
Express same-day/24-hour certified translation service available
---
We offer a personalised, friendly service for all of the UK & worldwide
---
Simply e-mail your document to us and your translation request will be assessed by our expert project managers
---
1st class postage in the UK is free and special next-day delivery options are in place for urgent translation requests
---
We issue certified translations of official documents on a daily basis for institutions in the UK and abroad, including the Home Office, NARIC, academic institutions, consulates and courts of law.*
For more information or for a free quote for certified translation please send us an email or call us on +44 (0)20 3940 3255. You can also use our new instant certified quote calculator tool to obtain an exact price for translation and certification/legalisation of your documents.
Why Our Customers Love Us!