From healthcare information booklets to medical and life sciences product packaging and labelling, we at Certified Translation Services know what it takes to produce accurate, precise and error-free translations of medical documents and records. With a team of over 10,000 expert linguists and translators, we take pride in translating to and from more than 100 different languages. Our bespoke medical translation service is used by a large number of commercial outfits and government departments to compete in the global marketplace.
Documents we translate:
Medical journals
Medical packaging and labelling
Manuals
Case studies
Patient records and information booklets
Clinical protocols
Consent forms
Instruction manuals
Professional, reliable and efficient
Medical translation involves the use of complex terminology and glossary, precision and up-to-date technical knowledge and a specialist understanding is required. Businesses that are in the healthcare industry such as pharmaceutical companies, clinical research organisations and manufacturers of medical and surgical equipment depend largely on our premier medical translation services for consistent, accurate and precise content that can potentialise the highest business returns.
A specialist approach to translation
We have significant experience of working with businesses in the medical field and handling medical documents and records. We know how critical confidentiality can be in the case of medical documents, so we make sure that our security procedures are one of the best in class and our commitment to confidentiality serves as an exemplary model for others in the industry.
Why choose us for your next project?
Trusted by over 1000s of clients for high quality specialist translations
Meticulous proofreading for consistency and accuracy
Subject matter specialists to handle each project separately and with efficiency
Quality control procedures for the highest standards in the industry
Strict privacy measures to protect the confidentiality of your documents and records
We value your queries and would like to hear from you. Call us on +44 (0)20 3940 3255 or e-mail us at info@certifiedtranslationuk.com and one of our executives will be pleased to answer your query. For an estimate for our medical translation services, please complete our free quote form on our website and get an instant quote.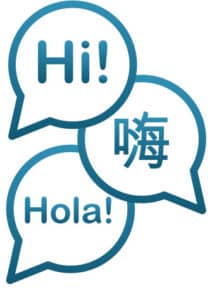 CERTIFIED TRANSLATION
SERVICES
EXPRESS CERTIFIED TRANSLATION
SERVICES
Express same-day/24-hour certified translation service available
---
We offer a personalised, friendly service for all of the UK & worldwide
---
Simply e-mail your document to us and your translation request will be assessed by our expert project managers
---
1st class postage in the UK is free and special next-day delivery options are in place for urgent translation requests
---
We issue certified translations of official documents on a daily basis for institutions in the UK and abroad, including the Home Office, NARIC, academic institutions, consulates and courts of law.*
For more information or for a free quote for certified translation please send us an email or call us on +44 (0)20 3940 3255. You can also use our new instant certified quote calculator tool to obtain an exact price for translation and certification/legalisation of your documents.
Why Our Customers Love Us!