Basque Subtitling Services
Reaching your audience in multiple languages is easier now that you have the premier Basque subtitling services of Certified Translation Services. At Certified Translation Services we create quality subtitles in almost all languages and in all major distribution formats.
We produce, manage and recreate subtitles for multiple platforms of the media industry. When you are with us you are with one of the leaders in Basque subtitle production and management at the best possible rates thanks to an enhanced, dedicated CMS and an experienced team of linguists.
We create Basque subtitles for:
TV broadcasts
Documentaries
Feature films
Corporate videos
Social media
Educational and training videos
Webcasts
* This list is by no means complete, but just a small subset of the Basque Subtitling services we provide.
What is Subtitling?
Subtitling can be understood as the translation of audio visual formats such as cinema, television, videos and computer games, in the form of short line by line written texts, which constantly appear at the bottom of the audio visual screen, and changes as the screen dialogue or any other audio that requires translation changes. Below are different definitions of subtitling by some of the most notable scholars of subtitling and translation.
As defined by Diaz Cintas J and Remael A in their book Audiovisual Translation: Subtitling, "Subtitling may be defined as a translation practice that consists of presenting a written text, generally on the lower part of the screen, that discursive elements that appear in the image (letters, inserts, graffiti, inscriptions, placards, and the like), and the information that is contained on the soundtrack (songs, voices off)." D Cintas also names two main types of subtitling services which are intralinguistic subtitles and interlinguistic subtitles, in addition to a number of other types.
Shuttleworth and Cowie defined subtitling as "the process of providing synchronized captions for film and television dialogue". They also said that subtitling is a term used to refer to one of the two main methods of language transfer used in translating types of mass audio visual communication such as film and television.
OӃonnell, a scholar in the field of subtitling, defines subtitling as "supplementing the original voice sound track by adding written text on the screen". While pointing out the benefits of subtitling over dubbing, O'Connell points out that subtitling is an inexpensive, quick, foreign culture friendly and generally fairly politically correct mode of screen translation.
Jan Ivarsson another notable authority in the field of subtitling classified subtitling into various branches which are subtitling for cinema and television, multilingual subtitling, teletext subtitling, reduced subtitling, subtitling live or in real time, the translation of opera, theatrical works, conferences, etc. However the two primary branches of subtitling as mentioned by various scholars are intralinguistic subtitles and interlinguistic subtitles.
There are various translation agencies in London that provide subtitling services. Subtitling is largely different than other forms of audio visual translation. As a leading subtitling company we understand the pros and cons of using subtitling translation over other forms of audio visual translation. We take appropriate steps to ensure perfect subtitles and provide the best translate services at all times.
Our unique approach to Basque subtitle production
Certified Translation Services believes that subtitling is an art, and precision is its key to excellence. We follow a strict quality assurance process to make sure that all the content translated by us meets the highest industry standards. We are capable of delivering the translated content in any format of your choice and within the time period assigned to us. We offer meaningful and accurate subtitles from Basque to more than 60 languages and vice versa. We deliver subtitles that convey the exact message and reflect the style of the original text.
Why choose us?
Dedicated client managers to handle each project separately and differently
Rates starting from GBP 4.00/$6.00 per minute for monolingual captioning (60+ languages)
Rates starting from GBP 6.00/$9.00 per minute for multilingual subtitling (60+ languages)
Fastest turnaround times in the industry, servicing all time zones
Customised solutions for font type, background, colour and positioning of the text
We support almost all video formats
Team of in-house Basque professionals with excellent linguistic and technical expertise
Use of latest technology and software to assure accuracy and quality
The Basque Language
Basque also known as Euskara is a language isolate, believed to be one of the few surviving pre Indo European languages in Europe. There are five main dialects of the Basque language, Biscayan or "Western", Gipuzkoan or "Central", Upper Navarrese, Navarro-Lapurdian and Souletin (Zuberoan). Basque is written using the Latin script and has a sound pattern similar to that of Spanish.
There are less than 1 million Basque speakers worldwide. It is primarily spoken in the Basque Country, an area comprising of approximately 3900 square miles in Spain and France. There are significant number of Basque speakers in America and other parts of Europe as well.
In Spain the Basque country comprises the province of Guipuzcoa, parts of Vizcaya (Biscay) and Navarra (Navarre), and a corner of Alava. The France the Basque country is centered in the western region of the Pyrenees-Atlantiques.
Translation is difficult ֠we make it easy for you
Our mission is to help you get your projects translated, super fast and of best quality. With hands-on experience in the subtitling industry and a strict quality-check procedure we have undoubtedly emerged as the undisputed leader in this industry. Our unparalleled commitment to quality stands second to none in the industry and we make sure our linguistic competence and knowledge of the industry help you meet the challenges that arise while translating for an entirely different culture.
We make translation easy, comprehensive and fun. As one of the fastest growing Basque subtitling service provider in London, we take pride in helping our customers connect with millions of consumers from all over the world in their own language and turn their global objectives into visible results.
History of Subtitling
The first audio visual films reached an international audience in the year 1929. Since then there have been two dominant audio visual translation methodologies, dubbing and subtitling. While dubbing was mainly used in German, Italian, Spanish and German speaking countries in and outside Europe, Subtitling became a particularly preferred form of audio visual translation over dubbing in countries with large non European speaking communities and small European countries, that had high literacy rate. Certified translation services is well established and renowned provider of subtitling and translation services in London.
Comparing subtitling with other forms of audio visual translation
When comparing subtitling with other forms of audio visual translation such as dubbing, there are four main issues which require expertise and planning for delivering high quality perfect subtitles:
The subtitles that appear on the bottom of the screen partially interfere with the visual images, which is why most transcripts appear as small pieces of written translations that generally don't extend over 2 lines of about 35 characters each.
The format, structure and styling of subtitles should be such that it enhances the visibility and legibility of each and every subtitle.
Since subtitling is a written form of audio visual translation, it has an inherent limitation of communicating the actual tone of voice.
The speed of display, dialogue and translated subtitles requires proper synchronization. This synchronization requires calculation and planning because of various technical reasons which are specific to subtitling. Firstly, the speed of dialogue or other audio visual extracts which require translation are generally faster than the rate at which full subtitles can be rendered. Therefore proper time and size management of the subtitles with relation to the audio visual scenes is required. Secondly, the average reading speed of the viewer also varies greatly. Again this impacts the rate at which the subtitles change and size of the subtitles would also vary depending on the reading speed of viewers. Thirdly subtitling necessitates short intervals in between every subsequent subtitle.
Subtitling is an inexpensive mode of audio visual translation. As a leading subtitling company in UK, we take into consideration all the above mentioned pros and cons of subtitling, to ensure high quality perfect subtitles for all audio visual translation requirements.
Few industries for which we provide specialized Basque translation solutions include:
Documents for which we provide Basque translation services
We provide top-notch Basque document translation services for almost all types of documents. Mentioned below are just few of the main documents (this list is by no means comprehensive, but just a small subset):
Corporate
Academic/research
Business documents
Brochures
Court documents
Contracts
Engineering documents
Government documents
Handbooks
Litigation
Manuals
Marketing material
Policies
Technical documents
Terms & conditions
All other documents
Private
Academic transcripts
Bank statements
Birth certificates
Court documents
Curriculums
Death certificates
Diplomas
Divorce decrees
ID Documents
Immigration documents
Marriage certificates
Medical reports
No claims certificates
Police clearance CRBs
Wills & testaments
All other documents
Legal
Court documents
Judgments
Witness statements
Evidence
Patent documents
Police checks
Contracts
Articles of association
Wills
Insurance documents
Medical
Medical articles
Clinical protocols
Patient registries
Questionnaires
Treatment guidelines
Psychiatric reports
Patient Information
Toxicology Reports
Technical
Technical specifications
Contracts & Proposals
Marketing material
Journal literature
Training material
Technical drawings
Reports
Installation instructions
Invitations to tender
Maintenance guides
Patent documentation
User manuals
Training documentation
Warranty conditions
Project Plans
Scoping Documentation
Technical Glossaries
Design Blueprints
Safety documents
Besides subtitling services we also provide a wide range of specialized Basque translation services, which includes:
We provide comprehensive Basque Translation solutions for many languages
While there are more than 100 languages for which we provide Basque translation services, below are some of the more important global languages for which we provide specialized translation solutions: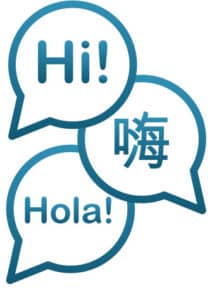 CERTIFIED TRANSLATION
SERVICES
EXPRESS CERTIFIED TRANSLATION
SERVICES
Express same-day/24-hour certified translation service available
---
We offer a personalised, friendly service for all of the UK & worldwide
---
Simply e-mail your document to us and your translation request will be assessed by our expert project managers
---
1st class postage in the UK is free and special next-day delivery options are in place for urgent translation requests
---
We issue certified translations of official documents on a daily basis for institutions in the UK and abroad, including the Home Office, NARIC, academic institutions, consulates and courts of law.*
For more information or for a free quote for certified translation please send us an email or call us on +44 (0)20 3940 3255. You can also use our new instant certified quote calculator tool to obtain an exact price for translation and certification/legalisation of your documents.
Why Our Customers Love Us!