Professional Arabic Business Translations
It is said by some that something is always lost in translation. However we adhere to the conviction that additional value can also be obtained by translation and that when undertaken correctly a translated text can communicate as effectively as the original. At Certified Translation Services, we have detailed knowledge of the art and science of translating a language while making sure the essence of the original or source language is not lost in the procedure. We create copies that are concise, subtle and accurate and string it into another language with professionalism. Our aim is to make your business accessible and comprehensible across your global audience in any language.
Preparing you for the global market
Businesses are increasingly going global, developing an international presence and operating on an international scale. Those that fail to communicate with their target audience in their own language fail to build trust and acquire and retain customers. As a leading translation company, we take the call to make you understood by your clients in the global market.
The Arabic Language
With millions of native speakers, Arabic is regarded as the lingua franca of the Arab world and is also the liturgical language of Islam. It belongs to the Central Semitic family of languages. Other languages belonging to the Central Semitic family of languages are Aramaic, Ugaritic, and the Canaanite languages of Hebrew and Phoenician. Due to extensive influence of Arabic in the fields of science, mathematics and philosophy during the Middle Ages, it left a great impact over many European languages. As a result languages such as Spanish borrowed a great deal of words from the Arabic language. Other languages influenced by Arabic are Persian, Turkish, Spanish, Maltese, Urdu, Kashmiri, Kurdish, Bosnian, Kazakh, Bengali, Hindi, Malay, Maldivian, Indonesian, Pashto, Punjabi, Tagalog, Sindhi and Hausa and some languages in parts of Africa.
We provide quality translations of:
Brochures
Business documents
Handbooks
Manuals
Marketing material
Technical documents
Websites
Proposals
Information booklets
Product packaging
Professional translation for businesses
We believe translation to be something that transforms everything without actually changing anything. Therefore we adhere to 100% human translation with our network of expert and experienced translators who are subject matter specialists of different realms. We indulge in industry specific business translations to produce a copy that delivers the message of your brand with the right niche-specific jargon, terminology, phraseologies and vernacular vocabularies.
What makes us different?
High quality, unambiguous and canonical, our translation projects pass through strict quality-control procedures before final delivery.
We undertake detailed proofreading of the translated document to guarantee consistency and coherency.
We value our customers and their time. So we make sure all the projects are completed within the set deadline.
Translation is difficult ֠we make it easy for you
Our mission is to help you get your projects translated, super fast and of best quality. With hands-on experience in business translations and a strict quality-check procedure we have undoubtedly emerged as the undisputed leader in this industry. Our unparalleled commitment to quality stands second to none in the industry and we make sure our linguistic competence and knowledge of the industry help you meet the challenges that arise while translating for an entirely different culture.
We make translation easy, comprehensive and fun. As one of the fastest growing Arabic Business Translation service provider in London, we take pride in helping our customers connect with millions of consumers from all over the world in their own language and turn their global objectives into visible results.
Want to know more about our premier translation services? Give us a call at +44 (0)20 3940 3255 and one of our team will be happy to answer your queries. You can also send us an email at info@certifiedtranslationuk.com or complete our free quote form to get quick quote for our services.
Few industries for which we provide specialized Arabic translation solutions include:
Documents for which we provide Arabic translation services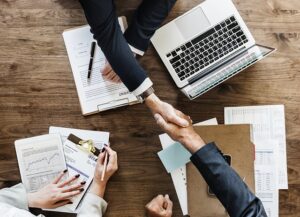 We provide top-notch Arabic document translation services for almost all types of documents. Mentioned below are just few of the main documents (this list is by no means comprehensive, but just a small subset):
Corporate
Academic/research
Business documents
Brochures
Court documents
Contracts
Engineering documents
Government documents
Handbooks
Litigation
Manuals
Marketing material
Policies
Technical documents
Terms & conditions
All other documents
Private
Academic transcripts
Bank statements
Birth certificates
Court documents
Curriculums
Death certificates
Diplomas
Divorce decrees
ID Documents
Immigration documents
Marriage certificates
Medical reports
No claims certificates
Police clearance CRBs
Wills & testaments
All other documents
Legal
Court documents
Judgments
Witness statements
Evidence
Patent documents
Police checks
Contracts
Articles of association
Wills
Insurance documents
Medical
Medical articles
Clinical protocols
Patient registries
Questionnaires
Treatment guidelines
Psychiatric reports
Patient Information
Toxicology Reports
Technical
Technical specifications
Contracts & Proposals
Marketing material
Journal literature
Training material
Technical drawings
Reports
Installation instructions
Invitations to tender
Maintenance guides
Patent documentation
User manuals
Training documentation
Warranty conditions
Project Plans
Scoping Documentation
Technical Glossaries
Design Blueprints
Safety documents
We also provide a wide range of specialized Arabic translation services, which includes:
We provide comprehensive Arabic Translation solutions for many languages
While there are more than 100 languages for which we provide Arabic translation services, below are some of the more important global languages for which we provide specialized translation solutions: